John Mahama was in power for only four years, after being declared corrupt and incompetent to rule the country. He lost the presidential race in the 2016 elections to Nana Akufo Addo.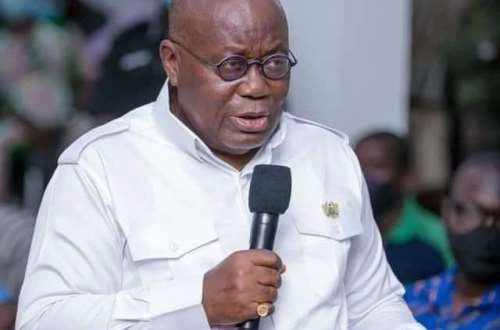 However, non-tribal bigots will agree that what John Mahama achieved within the four years of his leadership, is something Nana Akufo Addo has failed to do after five years in power.
Tribalism is particularly widespread in African countries. Among the reasons for this phenomenon are ethnic diversity and the stability of remnants of tribal relations, making Ghana one of the African countries built on a strong foundation of tribalism.
In Ghana, the tribe of the person who rules the country is very important to many, especially, the tribal clans, even if that leader is incompetent many will still support him.
This is what the country is experiencing under the leadership of the NPP, a government of total failure, psychological torture, and economic disaster.
If we need to line up all the Ghanaian leaders to evaluate their leadership, I strongly believe that Nana Akufo Addo will get a one percent vote because he is the worst leader in the political history of Ghana.
Ghanaians have now known that if someone's father is a politician, doesn't qualify the son also to be a politician. The leadership of Akufo Addo is a total disgrace, I will say it loud and clear without regret.
If you read articles in Ghana, you may come across some shocking comments against the former Ghanaian president, John Mahama, which immediately reveal how some Ghanaians are psychologically scarred for life by tribalism.
The impact of tribalism is so severe on many Ghanaians that they can't even see the damage Nana Akufo Addo has done to Ghana. despite the chronic corruption and crime that have taken over the country.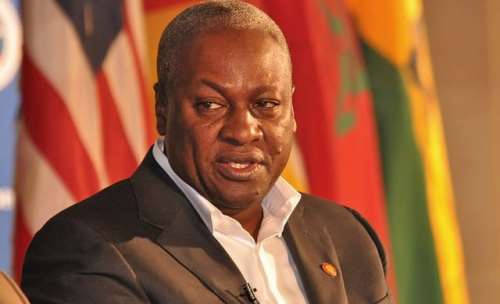 John Mahama, the best Ghanaian intelligent leader after Kwame Nkrumah
When it comes to corruption within the NPP government, Akufo Addo does it in a manner he thinks it's perfect that no one can trace his corruptible activities by appointing corrupt politicians to manage our finances, the weak judiciary system, and asking those he sees as a threat, such as Daniel Domelevo to go on pension, while he keeps Maxwell Jumah at 71 in GIHOC as the director.
Through political strategy, tribal folks that support the incompetent president Akufo Addo, undermine, frustrate and portray John Mahama as the evilest person ever to be a president of Ghana. However, we need to ask are they winning?
"Throughout life people will make you mad, disrespect you, and treat you bad. Let God deal with the things they do, cause hate in your heart will consume you too," said Will Smith, the African-American musician, comedian, and actor.
That hate Akufo Addo had in him against Kwame Nkrumah and Mahama is what has consumed him to his failure as the worst president in the political history of Ghana.
There seemed to be no room in the life of Nana Akufo Addo to change his wicked, nepotic, and tribalistic life because he has already grown up with those demons.
Who is in his right mind will give support to Akufo Addo after all the evil things he has done in Ghana, not even speaking about the assassinations of an NPP politician, journalist, and innocent people.
That's why Ghana has collapsed as a country today because the elders of the Muslim and Christian communities are all hypocrites. If their prayers are being heard by God, Ghana will never have been in this precarious position.
Why do people fear to criticize Nana Akufo after causing so much damage to the people and the economy? Is Mahama responsible for the huge debt on the shoulders of Ghana today?
Is Mahama responsible for the reckless spending of Akufo Addo which has affected the financial status of the country? Is Mahama responsible for the rigging of the 2020 presidential race after the majority rejected Akufo Addo as president?
Ghana is not developing because there are people who are psychologically damaged by nepotism and tribalism to the extent that they feel so proud to promote an incompetent government.
Thank God, Ghana is rapidly changing as the youth get wiser, they are admitting to the damage and destruction tribalism and nepotism have caused in their communities.
Many including the youth, are angry with President Akufo Addo and even regretted voting for such a person as a president to rule Ghana. Does that sound like a warning to Akufo Addo at all?
Ghana will dramatically change, keeping the NPP government in opposition forever, while many NPP politicians will lose their seats in parliament and ministerial posts.
If the NPP is an intelligent political party, this is the time to put the fight against tribalism on their agenda. I will write whatever is necessary for Ghanaian political parties to build a better Ghana without the promotion of tribalism.
However, I can't force the NPP government or any political party to accept what I write but I will warn them that the failure to fight against tribalism will send NPP to indefinite opposition. Time will tell