For some time now, the National Democratic Congress has lost some a lot of dignitaries who once steered the affairs of the party. The likes of Ama Benyiwa Doe who is a founding member of the great party passed on which brought a lot grief in the heart of the NDC fraternity.
Earlier today, news reaching the desk of TheProgrammeNews is that a founding member of National Democratic Congress is dead. TK Braimah (Scientific Politician) who is a contender in the year's Ashanti Regional Chairman position has lost his life.
According to his brother who broke the sad news to Fox FM in Kumasi, TK Braimah died after battling a short illness. The brother revealed that TK Braimah died after being hospitalized for 3 days. "For the past three days he has been unwell, we sent him to the hospital but he couldn't make it" The brother told the radio station.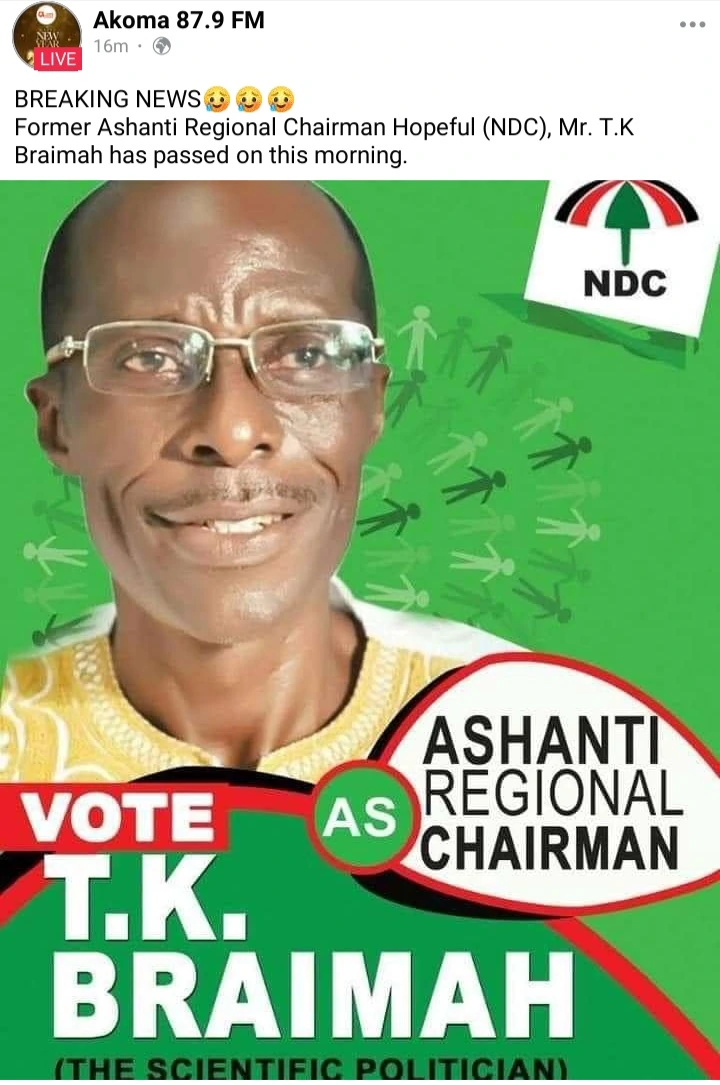 Rest in Peace, TK Braimah (The Scientific Politician).