Ghanaians woke up to hear the sad news of death. We've lost an icon and a security strategist and analyst. Asaase radio has confirmed the Saddest demise of Brigadier General Constance Emefa Edjeani Afenu. This is the woman with the highest rank in the Ghanaian military sector.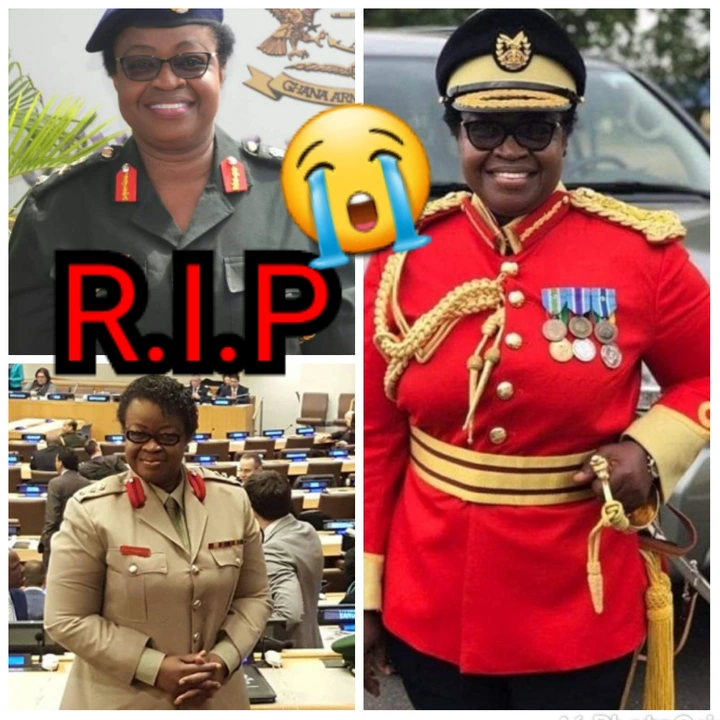 According to the records, she was the first Female to be promoted to a Brigadier General in the year 2016. That means, prior her top or highest ranking promotion, there were no Female occupants in that office. She broke that chain to equalise the gender competition.
After breaking that long chain which had only men as Brigadier Generals, Constance Emefa Edjeani Afenu became a role model for most military women.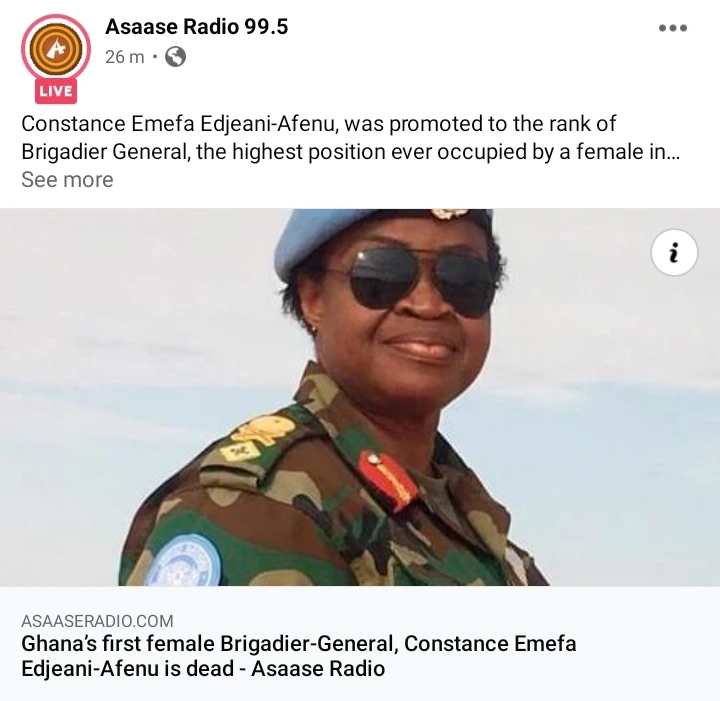 Her sad demise reportedly occurred last night 24th January, 2022 at the 37 military Hospital in Accra. That was after she suffered a brief illness and got admitted.
The service of Brigadier General Constance Emefa Edjeani Afenu can never be forgotten. Ghana has indeed lost an icon, a mother, problem solver and a strategist.
Let's give her all the accolades because she served her motherland well.