A drunk driver has caused the death of two people and an additional three, fighting for their lives at Kumasi KATH hospital after a deadly accident this morning. The accident which happened at 5:45 AM has been ruled to have been caused by Yaw Ofori, a driver of a Toyota Yaris vehicle.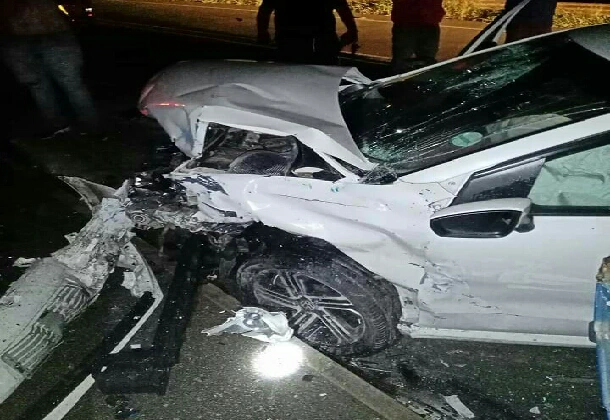 Yaw Ofori, among the critically injured ones, is still at the hospital in Kumasi where he is receiving emergency treatment after he was taken to the hospital at 6 AM. An eyewitness to the accident, Boamah Kojo, a commercial (trotro) driver, was picking up passengers on the Apostolic road when he heard a loud bang; like that of a mining pit blast. 
I was looking at the road while my bus attendant (mate) was picking up a passenger. I was waiting for him to shout 'ole', a term meaning move, so I could hit back the road when I saw the white Toyota Yaris crossing the road without stopping at the junction.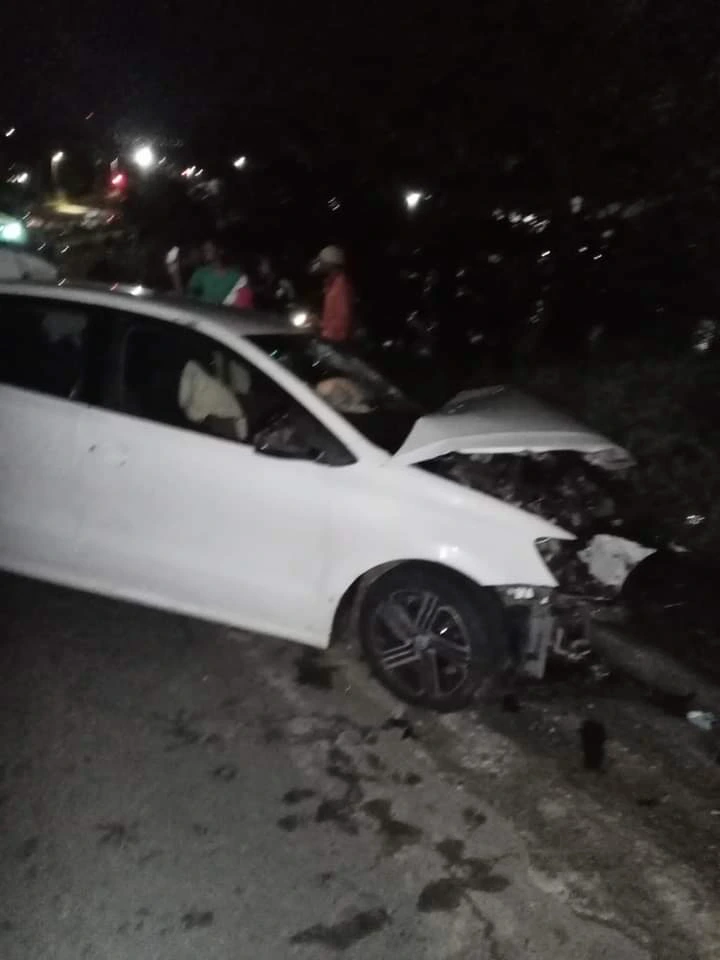 The road is a T-junction and there are no traffic lights, but there are Stop signs for any driver coming to join the main road to stop, and check if the road is clear before joining the main road. The Toyota Yaris did neither of the two and crossed the road crashing into the blue car, Boamah Kojo explained.
The driver of the Yaris vehicle, Yaw Ofori was heavily drunk and couldn't see his way forward before crossing the Apostolic junction road onto the Fumesua to Kumasi main road. Yaw Ofori crashed sideways of the blue car coming from Accra and that lead to the accident, Boamah Kojo narrated.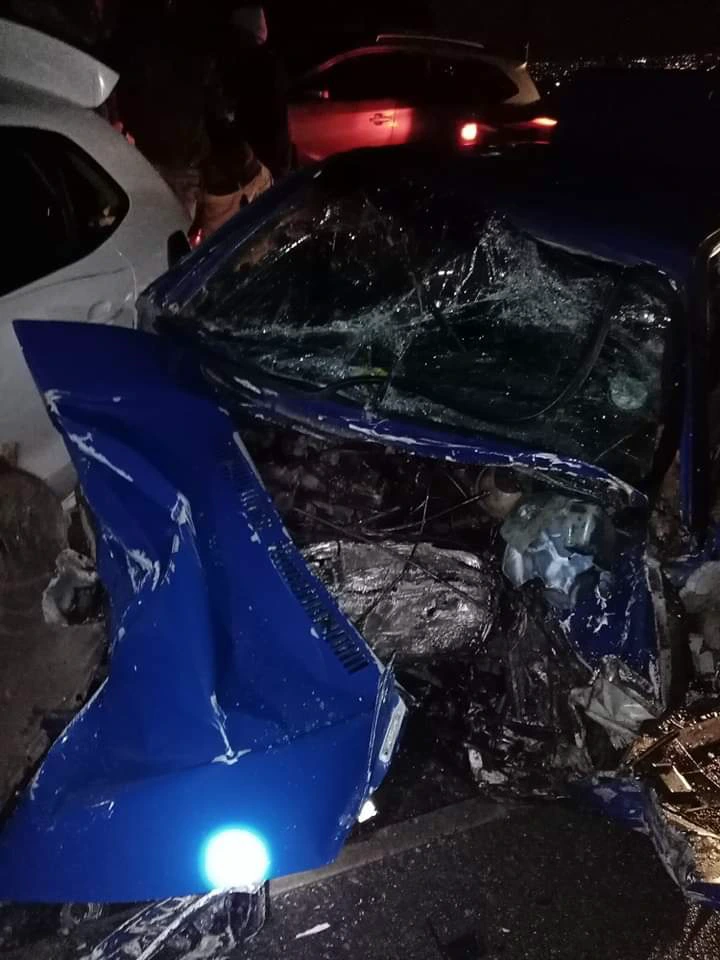 The blue car somersaulted once causing the injuries of two passengers in the backseat and the death of the driver and front-seat passenger. Both driver and front-seat passenger of the blue vehicle died on the spot while the two back seat passengers of the blue car and the driver of the Yaris (Yaw Ofori) has been taken to the hospital for treatment.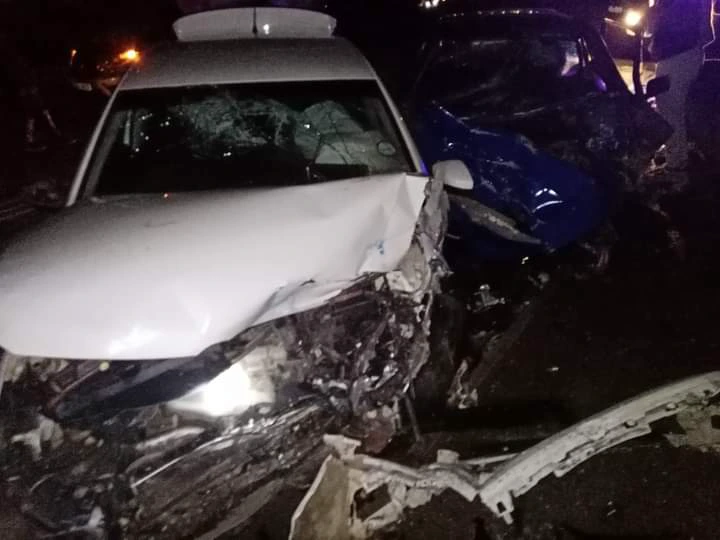 Ejisu Police are on the scene of the accident helping with traffic while the victims are still at the Komfo Anokye Teaching Hospital.