I Cannot Keep Quiet Anymore Because Comparing Mahama To Akuffo-Addo Is A Waste Of Time – Edem Agbana
It is a little over a day for the year to end and government spokespersons are tirelessly walking Ghanaians through the myriad of projects the government undertook. It has sparked a longstanding controversy between sympathizers of the erstwhile Mahama administration and the current government as both debates over the number of infrastructural projects that was implemented by the respective governments.
On the TV3 NewDay show earlier today, communicators from the two leading political parties were interviewed on the government's year of roads and how beneficial it was to the people of the country. It was a heated discussion as the Deputy National Youth Organizer for the opposition National Democratic Congress, Edem Agbana boldly disagreed with the government over the agenda.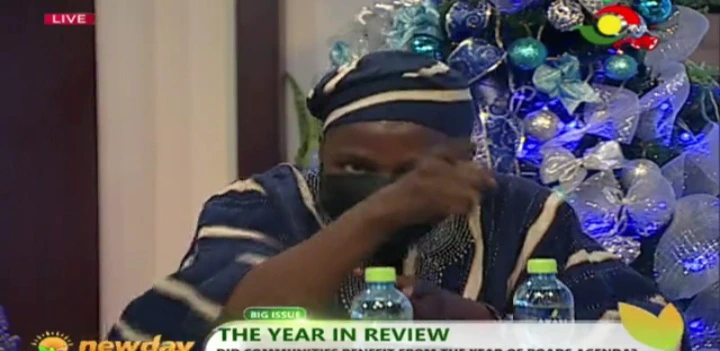 Speaking in the interview, Edem Agbana decried the unusual habit of the Akuffo-Addo government to cut sod for projects that have been abandoned. He indicated that, Ghanaians are lamenting over the government's failure to fund or complete projects, especially roads and health facilities that were initiated in 2020.
According to Edem Agbana, the Akuffo-Addo and Bawumia government has clearly shown Ghanaians the difference between the erstwhile Mahama administration and the current one. He believes it would be unfair for Ghanaians to misjudge Mr. Mahama considering the disappointment from this government.
Reacting to a claim by one NPP panelist that Mahama cannot be compared to Akuffo-Addo in terms of roads and infrastructure, Edem Agbana enlisted a number of roads including the Pokuase Interchange and Tema Motorway that was initiated by the Mahama administration.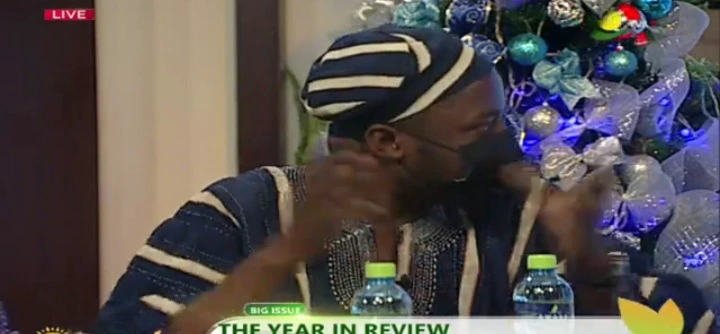 Speaking further, the verbose Communicator registered his disappointment over how Ghanaians have all of a sudden resorted to unnecessary comparisons between the 2 governments when the records clearly vindicates Mahama and his government.
He said, "I am tired of the comparisons. I cannot keep quiet, comparing Akuffo-Addo to Mahama is a waste of time because the records are clear. Mahama has shown that he is far ahead. And that is why I get angry listening to the comparisons."